Poland – Belarus border crisis
It's not right not to help, which is why we are helping refugees. Collected funds are used to cover transportation costs and to purchase necessary items, which are difficult to collect in-kind (e.g. underwear).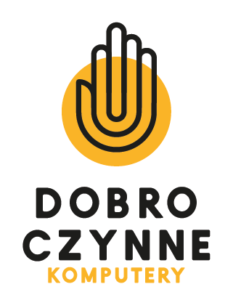 GOOD-Doing
Computers
During the COVID-19 pandemic all teaching moved to virtual learning. Many (too many!) children stopped attending their classes as their parents couldn't afford the IT equipment to support their learning.
What is no longer good enough for you, does not meet your professional (or entertainment) needs, and is probably cluttering up a drawer, could still work well for others. You can donate your old equipment (e.g. laptop) and the Good Works mission will donate it to the family in need.
Face shields for medical staff
Many polish hospital and clinics weren't ready to fight the pandemic when it first started in March 2020. As a response to an appeal of a befriended doctor and inspired by actions of an amateur printer from the Warsaw Christian Community "Pulawska", we lanuched a campaign "Face shield for medical staff". We purchased a 3D printer and started printing  face shields. Within two months a total of several thousand free face shields were given to people in need – mostly to the medical and health care personnel and to care and educational institutions.
"Dobro Czynić"
Misja Charytatywna
Kościoła Chrystusowego w RP
Public Benefit Organization
KRS 0000253759
ul. Puławska 114/4
02-620 Warszawa
biuro@dobroczynic.pl
REGON: 140385112
NIP: 521 339 46 23
Please note
Dobro Czynić Misja Charytatywna ("Good Works" Charity Mission) is not the Foundation "Dobro Czynić".
Account number:
Bank PEKAO SA
PLN – 43 1240 1112 1111 0010 0977 0400
USD – PL74 1240 2135 1787 0011 1184 9797
EUR – PL81 1240 2135 1978 0011 1184 9045
GBP – PL10 1240 1112 1789 0011 1212 7287
CAD – PL40 1240 1112 1788 0011 1212 7476
BIC/SWIFT PKOPPLPW
Bank address:
BANK PEKAO SA
ul. Grzybowska 53/57
00-844 Warszawa
"Dobro Czynić"
Misja Charytatywna
Kościoła Chrystusowego w RP
Organizacja Pożytku Publicznego


ul. Puławska 114/4
02-620 Warszawa
biuro@dobroczynic.pl
REGON: 140385112



UWAGA
Dobro Czynić Misja Charytatywna
nie ma nic wspólnego z inną OPP -Fundacją Dobro Czynić
"A nie zapominajcie
dobroczynności i pomocy
wzajemnej; takie bowiem ofiary
podobają się Bogu."